Before starting Right On Cleaning in 2021, we (Robbie & Brandon) worked in Scarborough with Brandon's father doing commercial cleaning for two years. We gained a wealth of knowledge and decided to move back to Newport to start our own company.  Right On Cleaning was born out of a love of cleaning, a wish to be our own bosses, and a desire to own a company where taking good care of the client is the most important part of the business. We work hard and put 110% into every job to ensure we do what we say we're going to do, when we say we're going to do it.
Robbie was born and raised in Newport and from a young age he was obsessed with vacuum cleaners and was a bit of a clean freak. In fact, he used to play with his mom's Electrolux canister vacuum as a kid… so much so that she figured she might as well seize the opportunity and plug it in so he could use it to clean!
Here's evidence!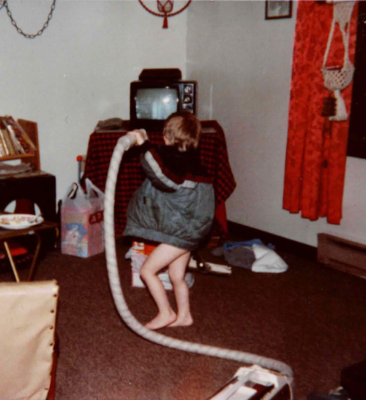 Brandon was born and raised in Scarborough, where he grew up in the industry as his parents have owned a cleaning company for over 30 years. He too had a fascination with vacuum cleaners as a kid, even rescuing and fixing one that had been abandoned in the woods! Brandon worked for his parent's business for several years.
Brandon even vacuumed their driveway as a kid!!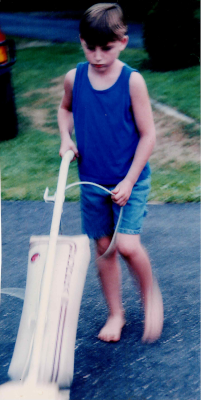 Fully Insured and Bonded
We welcome the opportunity to meet with you and provide a free estimate of our services. Please contact us online or call us at (207) 249-6798 to discuss your janitorial needs.
We look forward to hearing from you!
Robert Downs,
Brandon LaBerge
~ Proprietors ~